To celebrate the inaugral Swansea Jazz gig on February 7th we are giving away 5 pairs of tickets to the the show with Jeff Hooper and his band.
Competition closes Wednesday 21st January at midnight. THIS COMPETITION IS NOW CLOSED
5 email addresses will be randomly selected and winners notified by email on Friday January 23rd. Good Luck!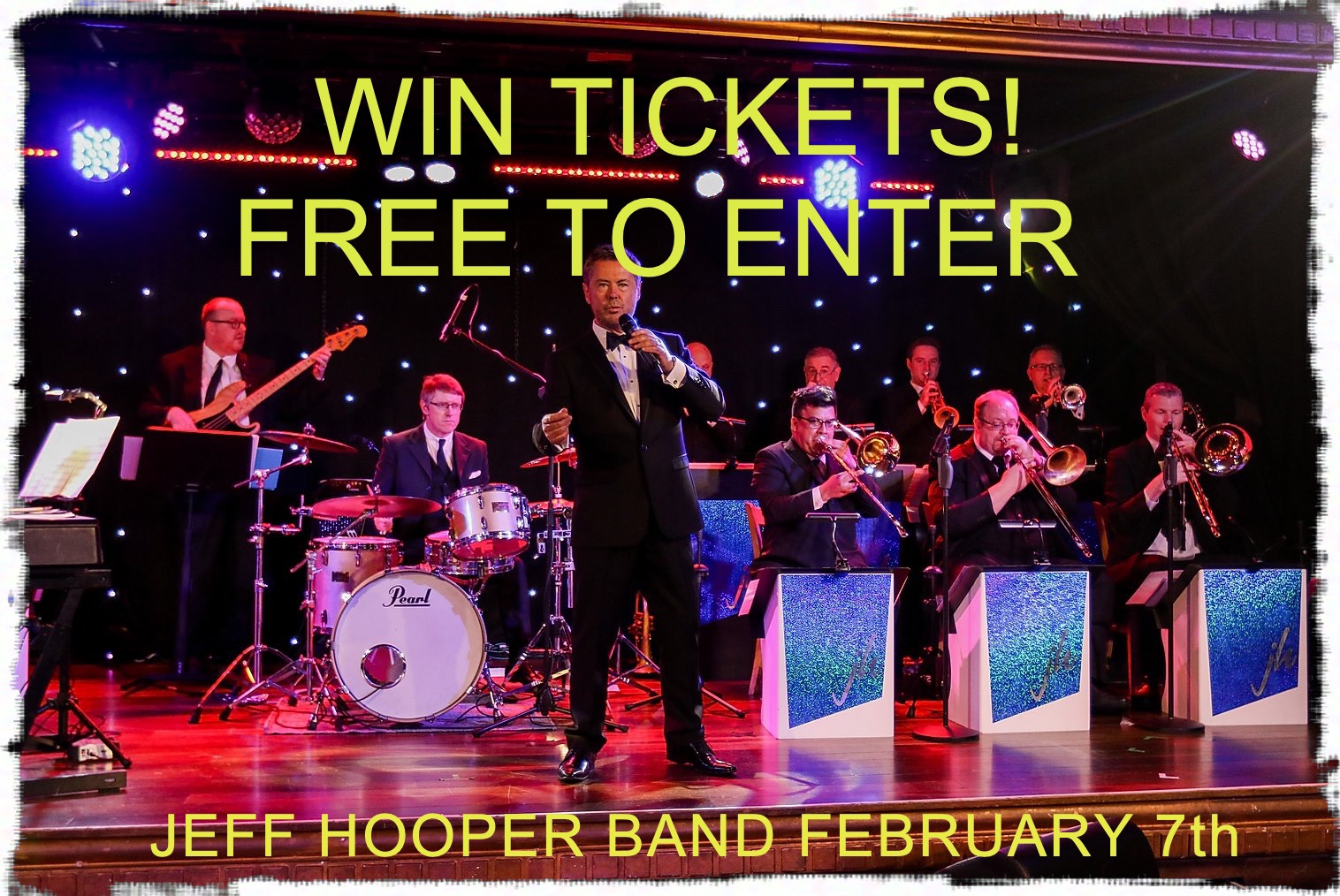 Answer this question correctly to be entered in the draw to win a pair of tickets to Jeff Hooper Band : Swing/Soul & Rock'n Roll Revue Show, February 7th....
In the eary part of his career Jeff Hooper was the vocalist with which band?
A. Syd Lawrence Orchestra
B. Sid James Big Band
C. El Cid Gypsy Orchestra