Welcome to Swansea Jazz Club
Presenting The Best of Local & International Jazz Artists & Bands EVERY WEEK in Swansea for over 72 years!
The Garage Music Venue, 47 Uplands Crescent, Swansea SA2 0NP +44 7802 912789
FIRST FRIDAY and following THURSDAYS : EVERY MONTH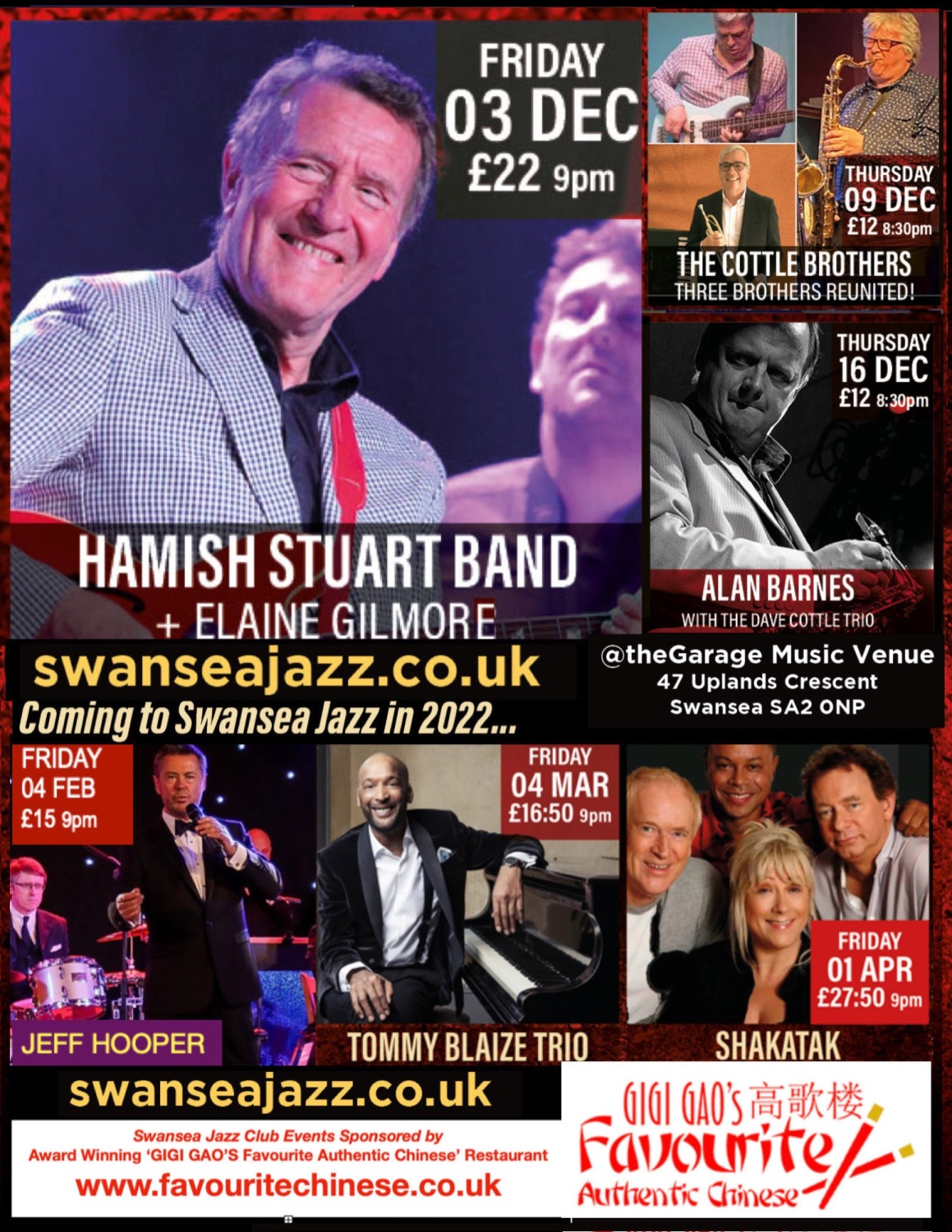 (When you BOOK Online, you will receive an Email confirmation. NO PHYSICAL TICKETS ARE SENT OUT.
SImply give your name on the door on arrival at the gig!)
You can Pay on the door on the night by Cash or Card. (Subject to capacity)
Telephone Bookings +44 7802 912789
Tickets also on sale at DERRICKS MUSIC, 221 Oxford Street, Swansea SA1 3BQ : 01792 654 226
NEW! Join 'Friends of Swansea Jazz' to receive Swansea Jazz Newsletter (Enter your email at the bottom of the page!)