Welcome to Swansea Jazz
The Garage Music Venue 47 Uplands Crescent, Swansea SA2 0NP
Presenting the very Best of Local & International Jazz Artists & Bands

FIRST FRIDAY and following THURSDAYS : EVERY MONTH
NEXT EVENT : RAY 'TAFF' WILLIAMS BAND : 'String Fellows' BOOK NOW!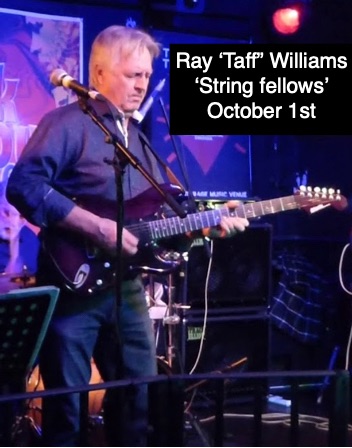 You can Pay on the door on the night by Cash or Card. (Subject to availabe capacity)
If you are able to book in advance with it will greatly assists us in accomodating you, particuarly at this COVID time!
You can book direcely online on our Whats On page (you dont need to login or create an account, all major credit cards accepted)
Book over the phone, please call +44 7802 912789
Tickets also on sale at DERRICKS MUSIC, 221 Oxford Street, Swansea SA1 3BQ : 01792 654 226